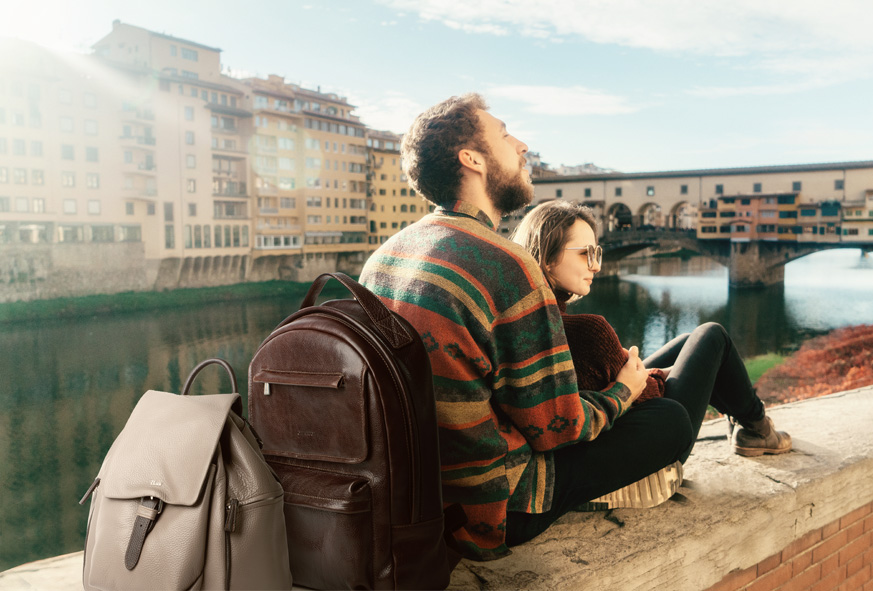 "The journey not only broadens the mind, it shapes the mind." Those the words by Bruce Chatwin that fit any type of journey anyone may wish to undertake. Be it a stroll in the woods, a week end in a medieval hamlet, or a week spent in a health centre, the essence is in the mental attitude. The very idea of going outside your home, beginning a trip, driving by car or going by plane and be elsewhere for some time.
The quoted British author and traveller considered his bag his most important partner. Maybe he was exaggerating a bit, but he did have his bag tailored — with leather, of course — to his measure, as it was the symbol of his wanderlusting life. Inside it he stored his famous notebook, the camera, and all the other few essential items for every long or short journey.
Even if you are not Bruce Chatwin and you are not looking for adventure, but instead you just desire some relaxing excursions, a sturdy and resistant travel bag or backpack will be crucial. Useful accessories for the businessman who is everyday on the move, but most importantly for the traveler discovering new cities and continents, or simply for someone engaging in a typical week end in Tuscany too.
Among the leather backpacks in our catalog, the ones with a harmony between classic and modern style stand out, with a tradition that accounts for modern life. Ever not so bulky, but still capacious, they are practical and versatile. Many pockets inside it in which to place the laptop or tablet inside— in a way, as Bruce Chatwin used to store his notebook — and with internal padding, to avoid accidental bumps.
Suggested products:
Along the backpacks are the travel bags, each made from leather and crafted by the best tuscan artisans. Travel bags are capacious and right for any long and short journeys. Practicality and comfort without giving up on elegance. Classic style and soft shapes, go along the high quality of the material and fine details.
Suggested products:
All the products in our catalog are made with high quality hide, crafted and tanned in Tuscany following the millennial tradition. If you can't find the bag for your needs or if you require any assistance, feel free to contact us.