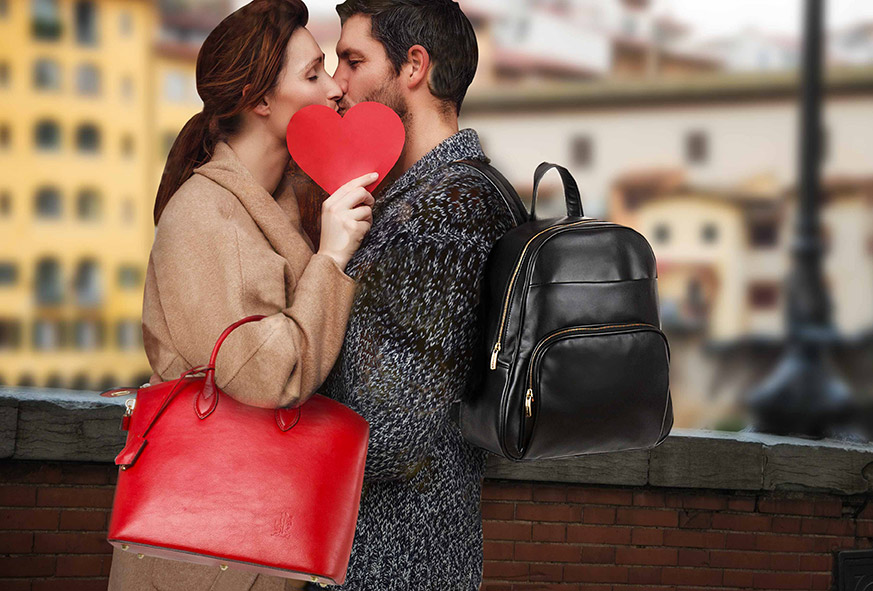 If for this Valentine's Day you want to really impress your man, then forget about the same common and often useless gifts. Focus rather on a beautiful and useful classic, like a quality bag.
In an era of unbridled consumerism where quantity seems to be more important than the quality of things, the choice of a leather bag means giving back a real value to the gift we make. Not a random object then, but something that has a concrete meaning.
But why a bag for Valentine's Day? We have found at least four more than valid reasons:
Because a bag never goes out of fashion
In times of technological gifts destined to become obsolete within a few months, bags, especially quality ones, is a classic that never sets.
Because a bag is useful
No need to repeat: useful gifts are the best. Yet it remains true: the bag is indeed a beautiful and valuable object, but on top of that it will not be left to take dust in some dark corner of the closet. Rather, it will be a partner in the daily life of the person you will give it to.
Because you give Italian excellence: Tuscany
When you make a gift, you should not look at the price, but focus on a high quality product. By giving one of our bags, you are also giving a piece of Italian history. Or better, Tuscany. A history of handicraft and excellence.
Because every gift is a symbol
And the bag is a beautiful symbol. The best gift is a gift that demonstrates a true knowledge of the other person and that communicates something positive with its meaning. The bag is a container: something to fill and take with us. He will decide how to fill it.
As the gift aims to the heart of your partner, it should somehow reflect his personality.
Does he have a favorite style or color? What are his daily needs?
In Original Tuscany's catalog you will find a wide selection both as for the type of bag, and for tastes, colors and price ranges.
How to select? Follow our guides: