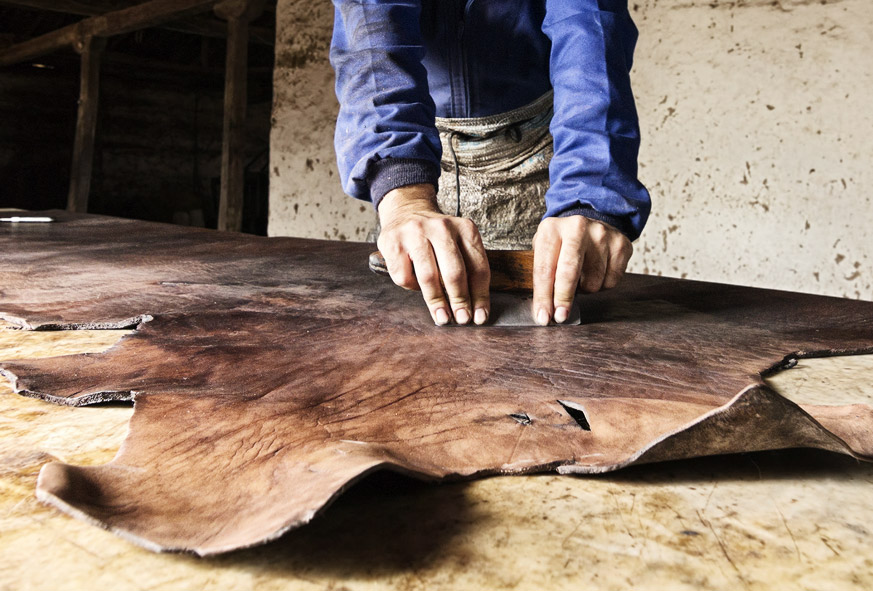 We are a young Tuscan e-commerce based inside the Leather District of Santa Croce sull'Arno, near Florence, cradle of a great manufacturing tradition, specialized in leather products and produced in typical Florentine leather stores and craft shops.
Our particular position inside the Leather District enables us to select upstream all the products made according to our company values. In fact we only buy from the best tuscan leather craftsmen, thus guaranteeing the autenticity and high quality standards.
Our philosophy is simple: to select a traditional product which has contemporary use, to meet the needs of our times with elegance and style.
Suggested Products:
In the collective imagination Florence is traditionally associated with leather goods: over the centuries the vegetable tanning technique has been perfected and handed down from generation to generation with the objective of transforming raw hide or skin into leather; this process uses the tannines estracted from chestnut, oak and mimosa woods and leaves.
Suggested Products:
There are different leather types, the selected leather pieces undergo subsequent processing and during the splitting process, they are divided into two layers, of which the upper one is called full grain leather (the most robust and valuable part) and a lower part called suede.
Most of Original Tuscany's goods are created using traditional methods, our python leather bags are mostly hand-painted and unique pieces, for some of these personalization is possible in the desired forms and colors.
Suggested Products:
The craftsmen of the Original Tuscany circuit work according to ancestral know how, relying on traditional techniques that stood the test of time and yet have been modernized and increasingly perfected, with the aim of obtaining high processing quality and the best creative design.
These are the traits characterizing Made in Italy on a global scale.