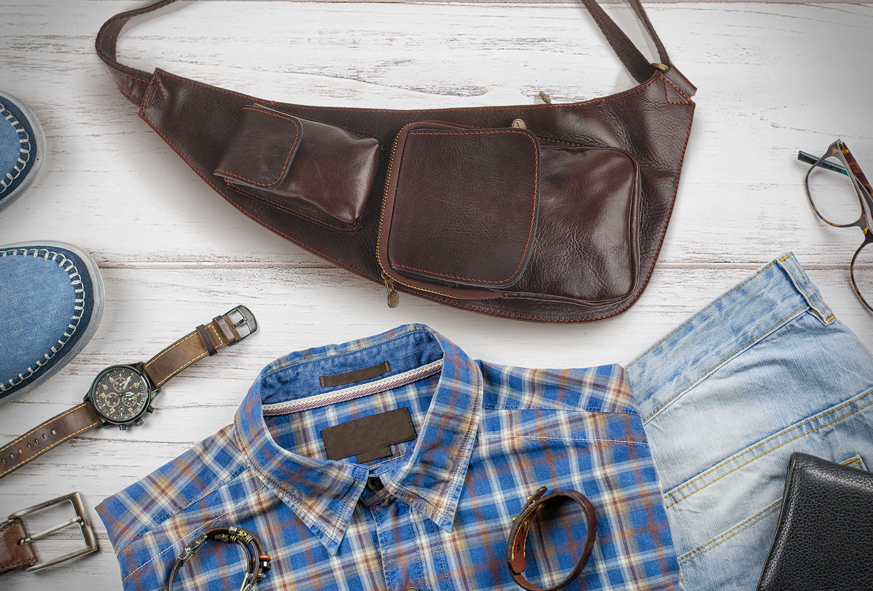 Bags come in every different shape and size, then how can you best choose the one for you? First of all you should think about the uses you are going to make of it and the time of the day you are going to wear it. If you are looking for a bag for your daily routine and by chance you are going to walk and you need to bring with you the essential things without giving up on style, you should be looking for a leather shoulder bag. Keep in mind that leather is sturdy so it is ideal for your everyday uses. In fact, it gets even better looking as time passes.
Differently from a backpack, the shoulder bag is practical and sleek. Usually people think that they are made to carry few essential items, but the ability of the tuscan artisans makes it so that there is more room inside them then one would think at first instance. 
For example take a look at our Caravaggio. It is high quality shoulder bag, crafted in cowhide and vegetable tanned according to the tuscan tradition. It is perfect for your daily trips outside and within urban neighborhoods.
Simple and practical, it has two pockets, a inner one and an outer one. You can store your wallet, your tablet, your smartphone, the necessary for smoking if you are a smoker, or your e-book reader. And if you happen to find that rare book you were looking for, in Caravaggio there would be room for it too.
If instead you plan on bringing along different s things and you want to tactically keep them part one another, we suggest our Morante bag. In a single compact space it has so many as three pockets, along with the wide internal compartment. It is almost miraculous how such a tiny and light bag can hold all you may need.
You can put your indispensable things in the external pockets and put anything that you could need immediately, such as the notes for a meeting to the tablet, int he internal pocket. But business isn't the only thing that matters: it's a comfortable bag to bring i you are a tourist of even for simple walks. If you like listening to music in high quality, You can even bring along your favorite headphones.  It's a bag made with hides vegetable tanned an it has a unique tough and sturdy look, that will comunicate your resoluteness.
Let's think outside the box for a moment, the single shoulder bag, Yes, the single shoulder bag can be stilish and practical at the same time too. Take a look for example at our single shoulder bag Giglio ideal for whom travels light in weight.Don't you want to bring along just the essential things and not a half empty bag? Then this bag is the right choice.
It s casual but with a classical style and is a superb solution if you are looking for the ease of carry of a backpack, and the style of a shoulder bag. A pocket appositely for your phone, pen, and other small items and a double pocket yo keep everything you may need at hand. Additionally an internal bag, in which where you can put your wallet. It's a perfect bag for the city and for your daily urban movements.
In our catalog you will find the other man's shoulder bags and single shoulder bags for you to choose accordingly to your personal style and needs.