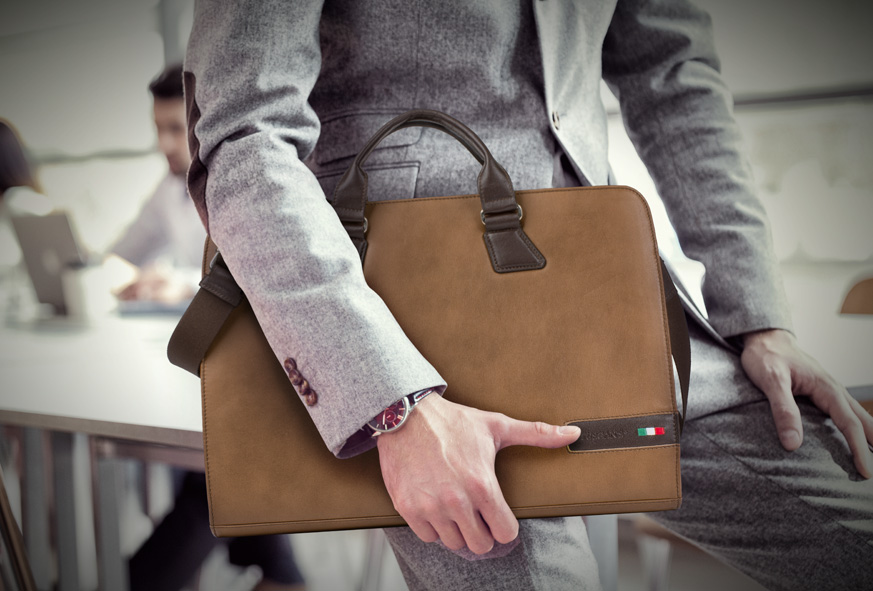 Coco Chanel used to say "Fashion passes, style stays". Leather bags have a classic charm, out of the fashions and trends of the moment. They combine elegance, quality and functionality, with that touch of a decidedly captivating vintage.

In the Business Collection of our catalog you can find professional leather briefcases, shoulder bags (the messenger) or doctor bag. The collection is surprising for its variety and style: from the most classic to the most contemporary, offering professionals of different sectors personal solutions to accompany workwear. They are bags suitable for professionals, but also for students who want a quality product that accompanies them on their journey.

At the base of the selection of Original Tuscany products are the high quality of the raw material, the craftsmanship of the leather and consequently the strength and elegance of the finished product. Important features always, but even more when it comes to bags to use when working. The high quality of materials and construction are essential. The fact that it is an Italian product with Italian design makes it even more fascinating and sought after all over the world. Take a look at the catalog, there is definitely the bag suitable for your work.

All the bags in the catalog of Original Tuscany are selected by the best Tuscan handicraft producers. If you did not find the bag you were looking for, try to contact us.
Suggested Products: